Lineage Update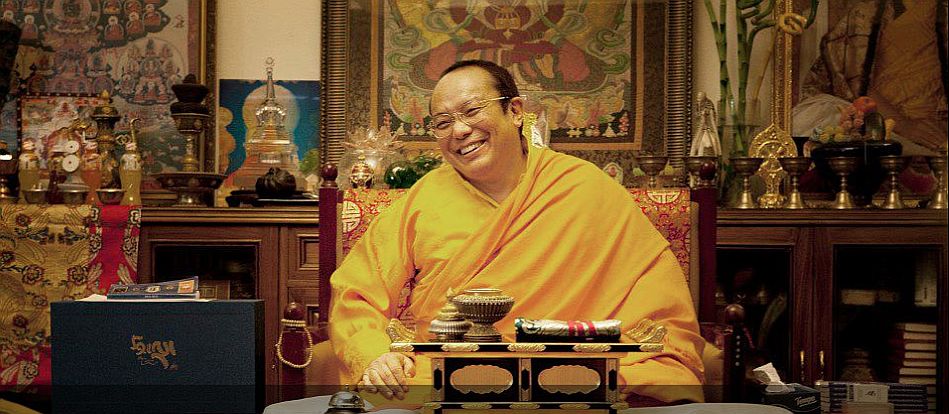 His Holiness Chamgon Kenting Tai Situ Rinpoche
Kagyu Droden Kunchab Buddhist Church is doing very well. The stupa is nearing completion and construction is ongoing. There were some difficulties gathering the financial requirements for materials, but nevertheless a few devoted people have been working non-stop on the project. Because additional professional help was required, the project slowed down a little bit, but we are very optimistic to complete the stupa this year. The supervisor of the project is Lama Lodu Rinpoche, and the engineer is Craig Janke. He is assisted by Tom McEntee and William Myers.
There are lots of young people who are maintaining the stupa site and cleaning up the retreat compounds—they are under the supervision of Maude Honemann. The KDK Board of Directors meets every month to ensure that the KDK San Francisco Center remains active and functioning. This year is financially quite difficult and the finances are very tight. Most of the time, the money goes towards the construction of the stupa, and the rest is divided to maintain two places, the KDK San Francisco center and the Three Year Retreat compound. Daily, there are many expenses required to maintain these two places. Many of you are very helpful paying dues, and some of you are giving donations. We appreciate it, and since we are a non-profit organization we can provide a letter so that your donations are tax deductible.
His Holiness Chamgon Kenting Tai Situ Rinpoche sent Very Venerable Gyalton Rinpoche to teach here at the KDK San Francisco center. The teachings were very satisfactory and brought the blessing of pure, uninterrupted lineage to lots of people, bringing them great joy. Next year, may our prayers affect His Holiness Chamgon Kenting Tai Situ Rinpoche to return to the West again, and the sun will again shine upon our faces. May our devotion and prayers be sufficient to make this come to reality.