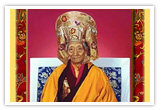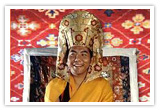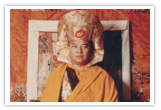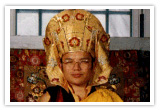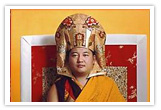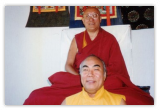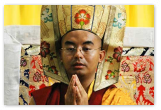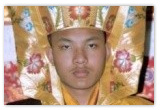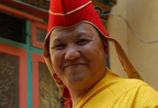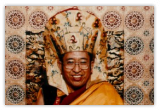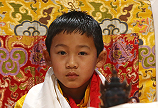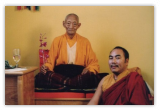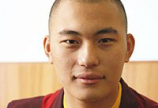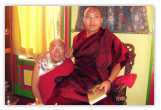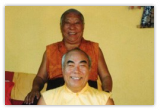 Kagyu Droden Kunchab, established in 1974, is dedicated to the ultimate benefit of all sentient beings. By supporting the center through your membership, you connect with the boundless merit of those who brought Buddha-Dharma to the West. As a supporting member you merge with the highest intentions of Kalu Rinpoche, Lama Lodu Rinpoche and other bodhisattvas.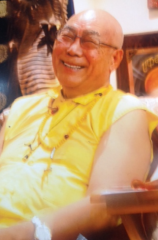 Subscribe to the KDK-Events:
Kagyu Droden Kunchab
1892 Fell Street, San Francisco,
California 94117, USA
(415) 752-5454
Lama Lodu Rinpoche gives the Four Deities Initiation and Teachings in Ashland, Oregon
Saturday, June 4th—Sunday June 5th
Kagyu Sukkha Chöling 109 Clear Creek Drive, Suite 102 Ashland OR 97520 / (541) 552-1769
The four deities practice belongs to the Shangpa Kagyu lineage. This technique originated with the great saint and wisdom dakini, Sukhasiddhi, who came from India. She was a housewife up until she was sixty years old. Certain conditions caused her to renounce the world, and she became truly dedicated to practice. Eventually she met the Indian Yogi Virupa who had accomplished Mahamudra. From Virupa, Sukhasiddhi received the entirety of the sacred teachings and empowerments. Sukhasiddhi revealed the Four Deities meditation practice to the Tibetan yogi Kyungpo Naljor.
The yogi Rahula Gupta had accomplished total enlightenment, but did not have a trustworthy disciple in India. Having fully realized clairvoyant powers, Rahula Gupta saw that the only person in the world worthy to receive his teachings was the Tibetan yogi, Kyungpo Naljor. Through the power of his wind and channel practice, Rahula Gupta flew from Bodghaya at dusk and arrived at Kyungpo Naljor's cave in Tibet just as the morning sun hit the mountain. Rahula Gupta stayed for some time with Kyungpo Naljor. Among the many teachings he transmitted to Kyungpo Naljor, the Four Deities empowerment was the most important. Thus, Kyungpo Naljor received this transmission from two great masters.
This empowerment was passed down from Kyungpo Naljor to the lineage Lamas; and then from His Eminence Kalu Rinpoche to Lama Lodu Rinpoche. The transmission takes two days to finish. We suggest you plan to attend both days.
For more information, contact KSC Ashland at (541) 552-1769 or visit http://kscashland.org