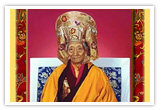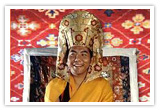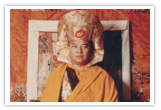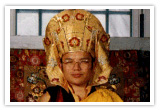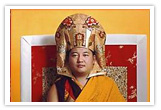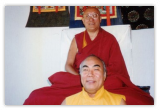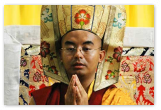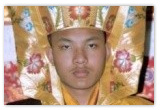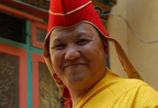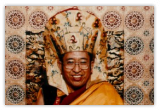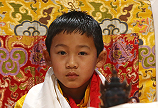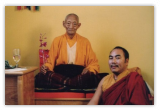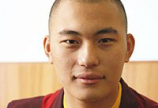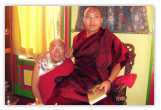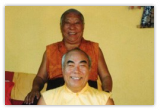 Kagyu Droden Kunchab, established in 1974, is dedicated to the ultimate benefit of all sentient beings. By supporting the center through your membership, you connect with the boundless merit of those who brought Buddha-Dharma to the West. As a supporting member you merge with the highest intentions of Kalu Rinpoche, Lama Lodu Rinpoche and other bodhisattvas.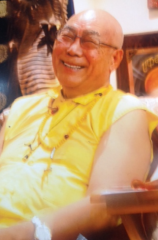 Subscribe to the KDK-Events:
Kagyu Droden Kunchab
1892 Fell Street, San Francisco,
California 94117, USA
(415) 752-5454
Lama Lodu Rinpoche gives Green Tara Empowerment and Teachings at KDK, San Francisco
July 4th—5th (Sat & Sun), 10 AM—Noon, 2 PM—4 PM each day
1892 Fell St., San Francisco, CA
Tuition: $50/day ($25 KDK Members), $100 ($50 for KDK Members) for the weekend; register @ http://kdk.org/event_reg.html
Amongst all Buddhist deities, possibly the most dearly loved is the blissful, beautiful, and often mischievous goddess Tara. As a bodhisattva, she defied tradition when she attained omniscience in female form. And as a deity of tantric Buddhism, she acts with lightning speed to aid those in distress and fulfill her supplicants. wishes. She is the embodiment of the activity of all the Buddhas and Bodhisattvas.
Green Tara expresses the female energy of the Buddha's compassion. Practicing the Green Tara sadhana is beneficial for the dissolution of obstacles and overcoming unfortunate circumstances. Receiving this empowerment and learning the meditation can greatly support and protect your Dharma practice. Green Tara is practiced in a group every Sunday at 10 AM at KDK.
Lama Lodu Rinpoche will first give the empowerment and then give the complete transmission of teachings to enable practitioners engage with the blessings of Green Tara.