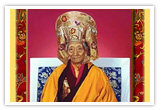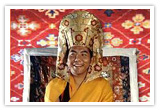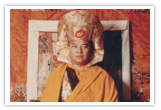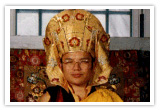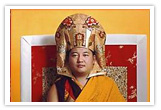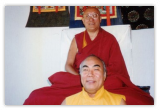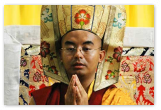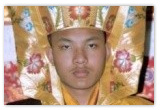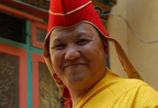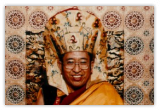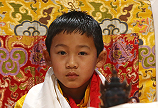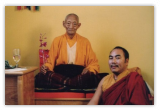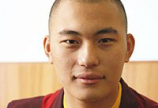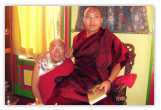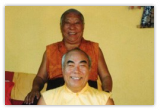 Kagyu Droden Kunchab, established in 1974, is dedicated to the ultimate benefit of all sentient beings. By supporting the center through your membership, you connect with the boundless merit of those who brought Buddha-Dharma to the West. As a supporting member you merge with the highest intentions of Kalu Rinpoche, Lama Lodu Rinpoche and other bodhisattvas.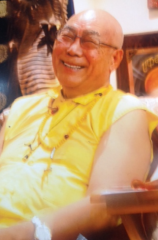 Subscribe to the KDK-Events:
Kagyu Droden Kunchab
1892 Fell Street, San Francisco,
California 94117, USA
(415) 752-5454
Tsoknyi Rinpoche Leads a Retreat on the Seven Points Mind Training
Friday, June 7th - Wednesday, June 12th
KDK Retreat Land, Laytonville, CA
Tuition: $450 ($225 KDK Members)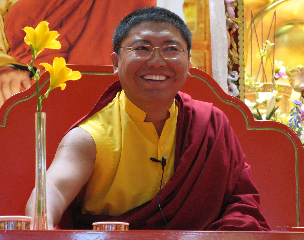 Tsoknyi Rinpoche will give teachings on the Seven Points Mind Training at the KDK Retreat Land in Laytonville, CA. Retreat participants will need to register with Deborah Janke / deborahpricejanke@att.net prior to June 3rd in order to register and receive all necessary instructions. PayPal is accepted.
Located a few miles from Laytonville, this remote and scenic retreat area features a lake (suitable for swimming), a Stupa, a yurt for teachings and two compound trailers containing a total of four bathrooms and two kitchens, as well as ten individual cabins. All sleeping areas are available on a first-come first-serve basis only. For those camping outside, you will need to bring a tent and protection from insects. Arrival to the Land must be prior to 12:00 Noon June 7th; teachings will commence that evening and continue to Wednesday morning June 12th.
Water and electricity are provided but participants will need to bring their own food for the duration of the retreat. This isolated retreat is the ideal way to fully engage with the precious instructions of this accomplished teacher.