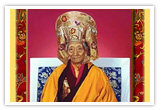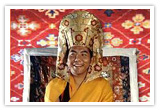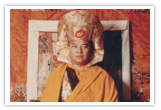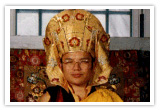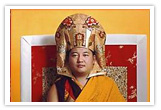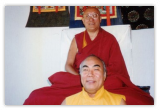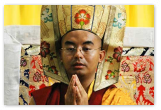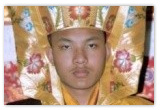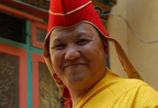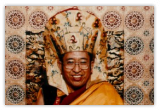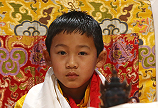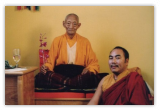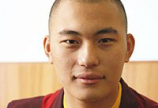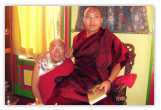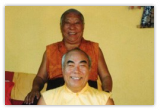 Kagyu Droden Kunchab, established in 1974, is dedicated to the ultimate benefit of all sentient beings. By supporting the center through your membership, you connect with the boundless merit of those who brought Buddha-Dharma to the West. As a supporting member you merge with the highest intentions of Kalu Rinpoche, Lama Lodu Rinpoche and other bodhisattvas.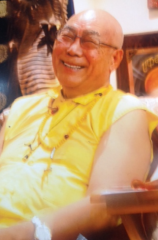 Subscribe to the KDK-Events:
Kagyu Droden Kunchab
1892 Fell Street, San Francisco,
California 94117, USA
(415) 752-5454
Year End Mahakala, Dec 27th—Jan 1st
Led by Lama Lodu Rinpoche
KDK, 1892 Fell St., San Francisco
December 27th 2014 – January 1st, 2015
12/27 (Sat.) - Torma Day
12/28 (Sun.) – 1/1/2015 (Thurs.) - Practice Days
Every year Venerable Lama Lodu Rinpoche invites the Kagyu Droden Kunchab Sangha, students and friends to join him in a Mahakala puja. Participants rise before dawn and perform the sadhana for five consecutive days with offerings of Ganachakra feasts to purify broken samayas. The elegant precision of body, speech and mind that Rinpoche and the practitioners display is inspiring to witness. The blessings engendered by this profound ritual clears away obstacles and creates favorable conditions for the realization of our highest wishes for the New Year.
The public may sit in for any length of time and absorb the blessings. Everyone is invited to donate money and/or lend their assistance in support of this wonderful event. Help is needed for cooking, cleaning, preparing tsok. There are sponsorship opportunities for breakfast, lunch, dinner, tea service as well as daily tsok offerings. To dedicate the offering for someone who is deceased or someone who is encountering obstacles and is in need of prayers, please let us know on the envelope or check memo line. If you would like to help out, please leave a message at the KDK Office line at (415) 752-5454, or donate via PayPal at http://kdk.org/event_reg.html