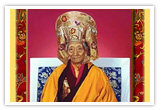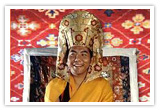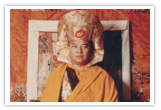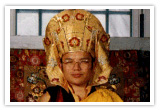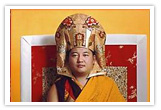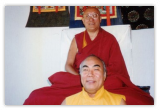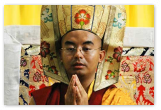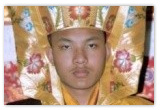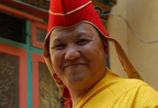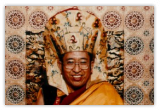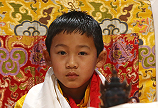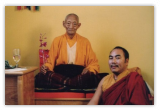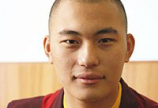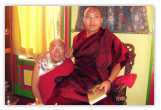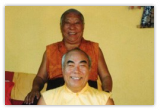 Kagyu Droden Kunchab, established in 1974, is dedicated to the ultimate benefit of all sentient beings. By supporting the center through your membership, you connect with the boundless merit of those who brought Buddha-Dharma to the West. As a supporting member you merge with the highest intentions of Kalu Rinpoche, Lama Lodu Rinpoche and other bodhisattvas.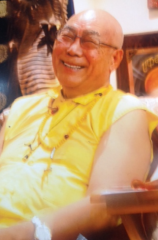 Subscribe to the KDK-Events:
Kagyu Droden Kunchab
1892 Fell Street, San Francisco,
California 94117, USA
(415) 752-5454
Rinpoche gives the Practice Commentary on the Four Deities
Sat. Sept.10th—Sun. Sept. 11th
10 AM—Noon, 2 PM—4 PM each day
KDK, 1892 Fell St., San Francisco, CA
Tuition: $100 ($50 for KDK Members) for the weekend; register @ http://kdk.org/event_reg.html
KDK was very fortunate to host His Holiness Vajradhara Khenting Tai Situ Rinpoche, and especially when he gave the Four Deities empowerment, the heart essence of the Shangpa Lineage to almost 200 people.
After His Holiness gave the empowerment, many people requested the commentary instructions from Lama Lodu Rinpoche that would instruct them how to put this into practice. Rinpoche will accommodate their request and give teachings for a full weekend on the Four Deities practice.
This is limited only to those who have previously received the initiation. All registrations should be done in advance and on PayPal. This is a serious high Vajrayana practice, we want to make sure you have received the initiation and are committed to attending all four sessions of the instructions.